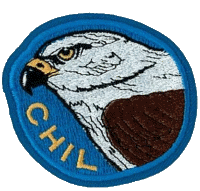 The first posting to Chil's Blog!  How many more will there be?
This week, we're starting to set up the new CMAS Website.  It's looking good – Kim Cousins (also known as Mrs Matuku) is working on the graphics, layout and colours; and I'm setting up the content.  Now that summer is coming, there's a long time to get this ready before the new year when it will go live, replacing the old website.
We're building this one using WordPress, which should make things easier to manage.  Leaders will be able to add their own postings to their sections, or to their own blogs if they want one.  We'll also be able to upload resources needed for events, and manage den bookings via the website – as well as being able to manage email aliases so that people can be contacted via their Scout names.
Feedback is welcome – let me know what else you want to see in here.
-Chil (chil@cmas.org.nz)